PET PORTRAITS by Aron Gadd - Animal Portrait Artist
CLIENT TESTIMONIALS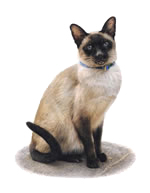 Monkey
Mr Martin - Hampshire
I commissioned Aron to draw my girlfriend's beloved cat 'monkey' as a surprise Xmas present. I had seen Aron's work so knew it was going to be to the highest standard but when I saw the finished drawing it really took my breath away! My girlfriend saw it on Xmas day and burst into tears it was the best gift I could have ever given her and something she will cherish forever! I would recommend Aron to anyone without hesitation as not only is his work faultless he is a very genuine friendly guy who will always go the extra mile to make sure you are totally happy with his service!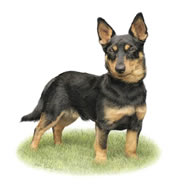 Bilbo
Mrs Whiteman - Hampshire
We chose Aron to do a portrait of our Lancashire Heeler after visiting the Dogs in Art Gallery in Stockbridge. We were thrilled with the portrait and he has captured Bilbo to a "T". When I save up I will have another done of him and his little sister!
Newton
Mrs Mighall - Hampshire
Great portrait of our dog, he really got his look and personality. Also a very easy friendly guy to discuss the work with and very keen that the finished portrait is just right. Will definitely ask him to paint any dogs I own in the future.
Shadow
Mr O'Brien - Yorkshire
Aron has become a very good friend of ours over the years, but this is not the purpose of this review. A few years ago now, Aron kindly produced a portrait of our (black) cat, Shadow. We had tried for ages, using all sorts of camera tricks, to get a "perfect" shot without success. Aron's experience, and superb talents, gave us eventually what we wanted (Shadow incidentally is the picture on the "Cat" portal of the website). Quite a few parts of Shadow are no longer jet black (many features light brown / sandy) and Aron had offered to "update" the portrait accordingly, to which we had to refuse. What Aron captured originally is so precise and precious that we could not bear to see it otherwise. I can't recommend Aron too highly!
Gullane
Miss Waugh - Wiltshire
Aron did Gullane's portrait in November last year. Gullane died in July this year and his portrait hangs over the fireplace. It is the most beautiful thing and captured Gullane's personality perfectly, a wonderful thing to have to remember a very special dog.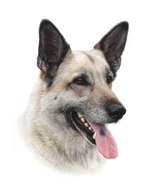 Kez
Mrs Unnuk - Berkshire
Aron did a portrait of our lovely dog, Kez in July 2002 when she was six years old. Kez was devoted to my husband, Allan and the portrait was a birthday present for him, Aron was great at keeping the whole thing secret, very cloak and dagger at times but my goodness it was all worth it, when Allan opened his package he was moved to tears at this amazing portrait of our beautiful Kez which captured her looks to a tee and allowed her personality to shine through. Kez has been gone for 5 years now but we still have the portrait to remember her by and to evoke the memories of the many happy times we spent together. Aron has an exceptional talent and is a very good and kind person as well.
Mr Winter - Hampshire
Lottie
We have commissioned four pictures from Aron - Woody, Buzz and Jonquil (a double painting) and Lottie, all Beagles and Sophie the Cat. When we saw our first picture of Woody we couldn't believe how much detail could be captured in a drawing, we thought it was a photograph. We still look at it every day and see something new, as we do with all of our pictures. Sadly, we lost Jonquil just over a year ago and Sophie the Cat nearly three years ago but their grace and elegance has been captured for all time in our pictures. The youthful Lottie, the new Beagle Lady on the Block has been drawn in her prime as an impish and playful puppy of six months. Aron is an amazing artist and clearly cares and takes huge pride in what he draws. I would thoroughly recommend him to anyone.
Alan and Anne-Marie Winter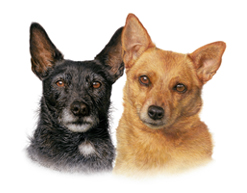 Fitzy & Rocco
Mrs Green - Surrey
Aron did a wonderful double portrait of my cross-breed terriers, Fitzy and Rocco, which really captured their "terrier-esque" qualities. He was great to deal with and spent lots of time getting to know the dogs so that he got the right background photos for the portrait. An unexpected bonus was a file of fabulous photos!
Mr Patterson - Hampshire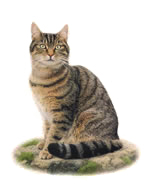 Newt
As Webmaster for Aron's site I might be considered biased, but it has been an honour working with Aron. His commitment, attention to detail and incredible talent are second to none. To be working with all the amazing drawings of his clients' beloved pets has been an absolute pleasure.

But that has been nothing compared to when I received my drawing of Newt. I was completely awestruck at the beauty and accuracy of the picture. Most of all, though, was how, in her eyes, he had captured her very essence. Hanging on the wall IS Newt, staring back at me with all of her personality, mischievousness and affection. Occasionally I ask him how he captures all of that in the eyes - he simply replies "I draw what I see". Blimey!